Joy Wuenschel was an active & beloved member of St. Vincent's for many years. She walked her faith as an activist and member of countless ministries. Joy's values of inclusion & social justice, in addition to her vibrance and warmth, made her a pillar of our community. She served on the interior committee and was dedicated to rehabilitating the church so that we can continue the community's valuable work.
Our Goals
$1.3 Million (includes $250,000 grant from Partners for Sacred Places & approx. $200,000 already raised)
90-95% participation of parishioners (through pledged giving or donations)
PLEASE  prayerfully consider your commitment/pledge.
See some of the restoration that has been completed thanks to the fund here.
Below you can see our new Stations of the Cross, painted by local artist Cavin Jones.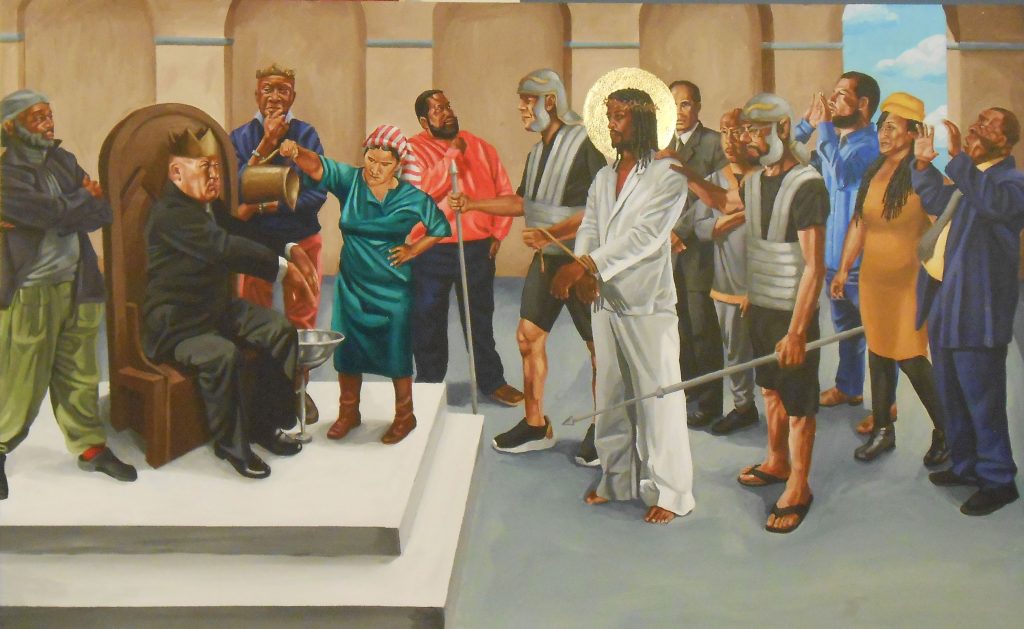 Joy Wuenschel Memorial Fund Co-Chairs
Joan McGowan
Andrew LaPierre
Wiley Redding
View this email in your browser
Joy Wuenschel Memorial Fund Steering Committee
Gloria Benton
Peggy & Jerry Crump
Dermis DeJesus
Terrance Fulton
Claudia Huot
Andrew LaPierre
Joan McGowan
Colleen McKenzie (DePaul Catholic)
Mary & Kevin Murray
Terri Peebles
Fr. Sy Peterka
Wiley Redding
Trinique Stallings
Mary Jo Timlin Hoag (Miraculous Medal Shrine)
Sharon Wright-Lamarr
Christina Wuenschel
As you prayerfully consider your pledge for the upcoming appeal consider the finished beauty below for which your pledged donation will help to pay!
Baptistry Finished Rehabilitation
Assumption of Mary